Tiger Fishing Safari Sun-Set

Tiger Fishing in the Komati River

Excitement in the Komati River

Tiger Fishing in the Komati River

Tiger Fishing in the Komati River
Tiger Fishing Safari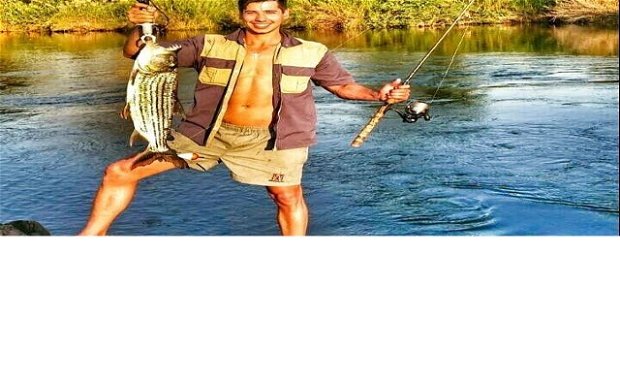 The Komati River is home to numerous species of fresh water fish, the most famous of these is the Tiger Fish. Also known as Africa's finest fresh water fighting fish with supreme game fish status. Our Tiger Fishing takes place on the Komati River where you'll have hippos and crocodiles for company - our tiger fishing safaris are thus not for the faint hearted! We use conventional or fly-fishing methods and if you love fishing you will love being surrounded by the awe-inspiring scenery and the total serenity of being part of nature in its immaculate state. Our Tiger Fishing Safaris offer fisherman the ultimate safari experience.
Kenny your guide is a very passionate guide in the area and has been for years which adds to his hands on experience of the African bush. Kenny is a true fishing expert, with more than 25 years of experience and will take you to the various well positioned Tiger Fishing spots along the breath-taking Komati River front. His passion for Africa rubs off on anybody who meets him.
NO BOAT THE GUIDE TAKES YOU TO DIFFERENT SPOTS ON THE RIVER
You will meet the guide at Wimpy in Komartipoort at 6am morning sessions 12pm afternoon sessions.
Please bring cooler box with cool drinks and snacks.
All the fishing tackle permits and fishing bait will be provided.