Manzini Activity Booking Details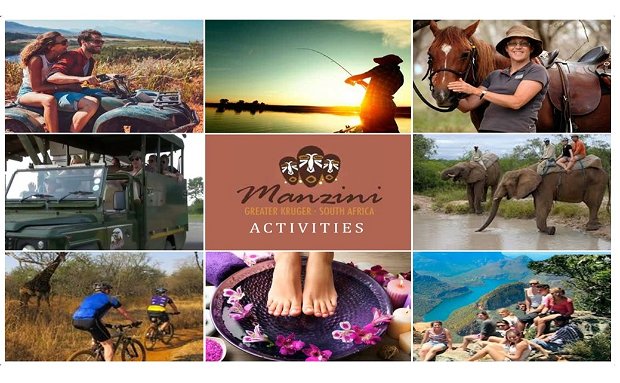 FUN*ENTERTAINING*ROMANTIC*RELAXING*ADVENTURIOUS*SPORTY
Manzini Properties offer a growing range of exciting activities for You and your Family. Create the ultimate African Bush Veld experiences with your selection of activities.
Booking all your activities through Manzini Management will free precious time, remove arrangement stresses and keep your attention on the pleasures of your well-deserved holiday. Please enquire with your Manzini Activities Manager for information on any of these activities as per the contact details provided.
All activities subject to availability.
                                                    Make Your Reservation in Three Easy Steps.
Step 1:   Select your favourite activities from the Manzini Activities Catalogue.      
Step 2:   Contact your Manzini Activities Manager: 
                Dean Jones: +27 82 725 0880 (info@manzinichalets.co.za)
 Step 3:   Make payment to receive reservation confirmation.
                                                        "It just cannot get easier than this."